INDIAN REDHEAD CD COLLECTION
Here's what we've done so far, click on the folder to buy/download the cds.
Cliquez sur les pochettes pour commander/télécharger les disques.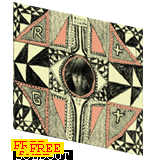 FRIENDS COLLECTION
Cds, Books & Stuffs from our friends, click to download/order nice stuff.
Des disques, des livres et des machins de nos copains, cliquez pour télécharger/commander les chouettes machins.
2010-2011 INDIAN REDHEAD RCRDS
2010-2011 INDIAN REDHEAD RCRDS